Agricultural worker family dwelling & office,
Client: Private
Project type: Agricultural Family Dwelling and Office.
Completed: September 2017
Approximate value: £250,000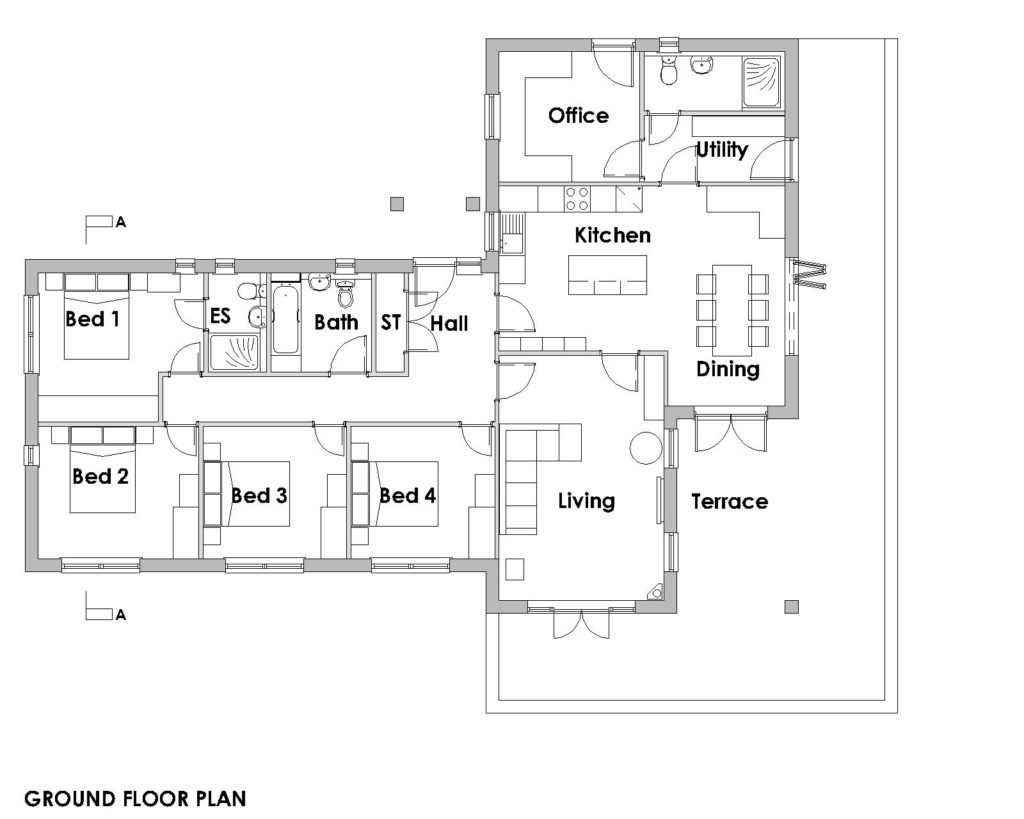 Located on a parcel of Agricultural land in West Wellow near Romsey, WGADD were approached by the clients to design a four bedroomed agricultural workers family dwelling to include a master bedroom with en-suite, 3 double bedrooms for their growing family, a family bathroom, lounge and open plan kitchen, dining room. There was an additional requirement of creating a direct connection from the main dwelling to the office, boot room and toilet for the alpaca breeding and equine livery enterprise.
The clients would need to be able to confirm to Reading Agricultural Consultants, who would vet the planning application, that there is a requirement for a workers dwelling upon the site and that it is a financially viable business. A planning consultant was employed to assist with the planning application, to provide the relevant documentation, and to write a report to prove the financial case being put forward was a robust business case, and that the size of the dwelling being designed for approval would be commensurate with the needs of the enterprise and the ability of the enterprise to fund the erection of the dwelling and its associated upkeep.
The size of the dwelling was to be stipulated by the amount of floor area the financial case would allow.
Therefore the design was to be informed by the client brief, the given maximum area, its prominent location at the top of a hill looking back towards West Wellow Village and the National & Local planning requirements.
The siting of the dwelling played an important role as the clients wanted to have clear and direct visual routes from the dwelling to the main access, over their land/ alpacas and the stables. Importance was placed upon the office during working hours the master bedroom at night, whilst maintaining the views over the surrounding landscape and obtaining as much natural daylight into the main living quarters as possible.
The 'L' shaped layout provided us with the perfect opportunity to design a layout which would encompass all the above requirements. Due to the prominent location it was decided to create a single storey (bungalow) dwelling in place of the existing mobile home so not to impose upon the visual aspect of the existing landscape from the village.