Terraced house ground floor extension & internal redesign,
Client: Private
Project type: Single Storey Extension & Internal Redesign.
Completed: November 2014
Approximate value: £80,000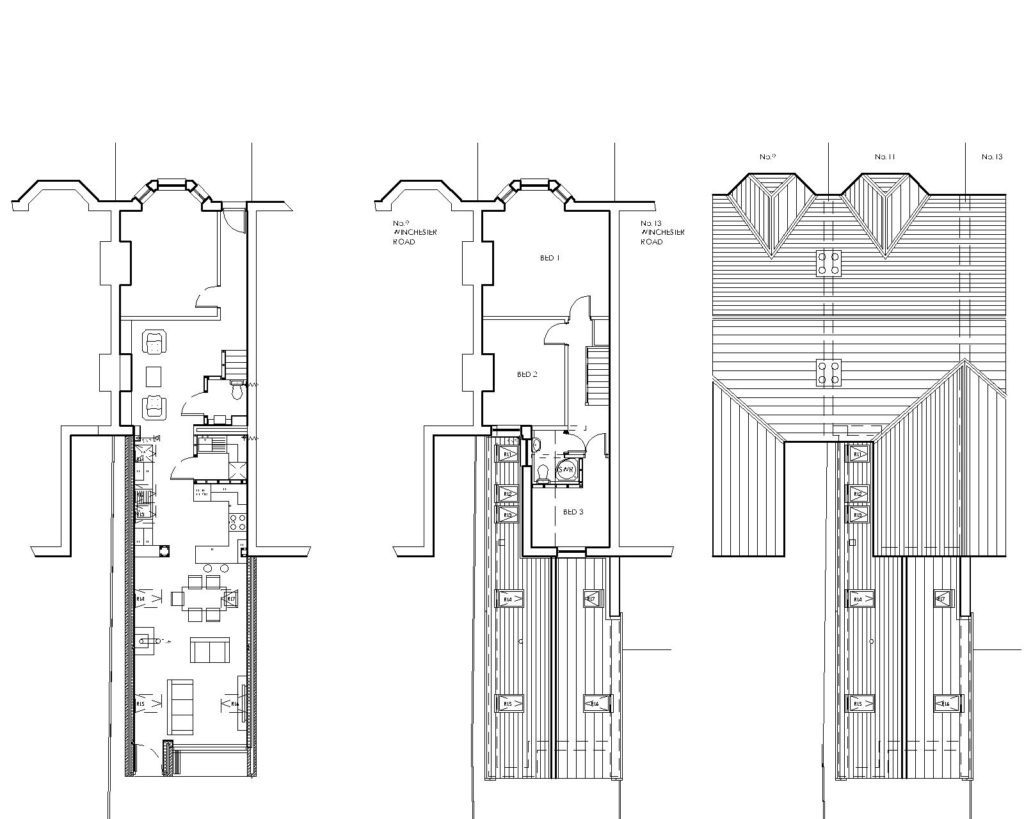 Situated in the heart of Romsey along a busy 'A' road the clients, who had recently downsized to this terraced dwelling, wished to create a larger and more inviting family space by extending to the rear of the property, whilst also adding a first floor bathroom.
The existing dwelling had been previously extended adding a bathroom and an additional room to the rear of the property/ galley kitchen, all of which were small, dark, and unused areas.
WGADD were approached by the client to provide a large ground floor open plan rear extension to include a garden/ reading room, kitchen/ dining, library, study, WC, utility and a first floor bathroom.
The client's request to extend the full width of the existing dwelling whilst keeping in line with the length of the previous extensions came with its own set of complications. Whilst redesigning the internal layout the emphasis was made to provide as much natural daylight to all areas including to what would become the enclosed centre of the building. Therefore the Bi-fold doors, glazed gable ended extension and roof lights played a vital role in the design.The construction phase also had its own complications as this was a terraced property situated upon a main 'A' Road into Romsey. The only access to the site was via a rear narrow service road. consequently the design and construction methods chosen had to take into account that large equipment or bulky materials could not be provided to site.