Detached dwelling first floor internal redesign and roof conversion.
Client: Private
Project type: Detached Dwelling First Floor Internal Redesign and Roof Conversion.
Completed: December 16
Approximate value: £130,000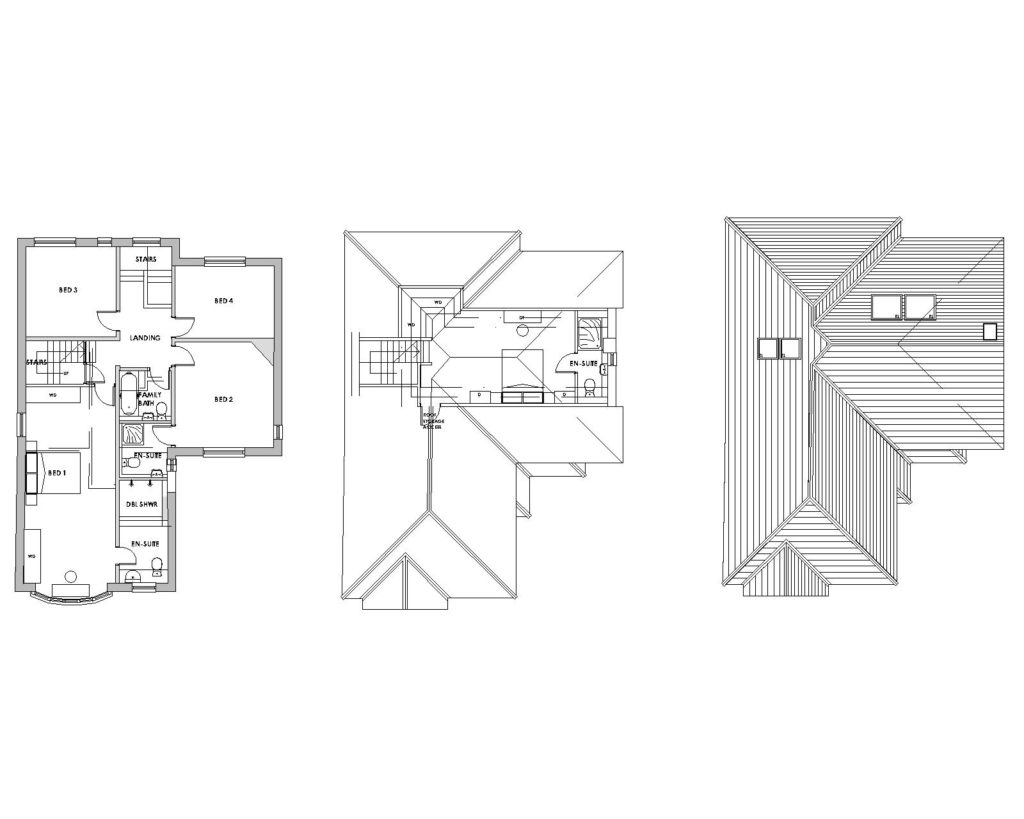 The clients approached WGADD with a brief for a design that would convince them to stay in their existing property rather than moving. The first floor layout had to be redesigned to include 2 en-suite bedrooms, 2 guest bedrooms and a family bathroom. The existing roof space would be converted to provide a further double bedroom with en-suite in the loft.
The first floor internal redesign called for an enlarged master bedroom that used space from existing bedroom 5 and a corridor, whilst the proposed en-suite with a large/ double walk in shower and his & her basins obtained space from the existing shower room. Bedroom 2 included an en-suite with shower in place of an unused store/ shower room. A store/ airing cupboard was relocated to the roof void above, and the vacated space was used to accommodate the family bathroom.
The roof truss construction was rebuilt to accommodate the new double bedroom with en-suite layout which would be accessed via a new stair case located off of the main landing.
The clients requested that the converted roof space and associated staircase be flooded with as much natural daylight as possible. This was accomplished by locating two rooflights over the centre line of the stairs and stacked vertically on the roof pitch providing natural light to both the lower and higher levels of the stairs and landings. Two large, wide rooflights have been located to the rear roof elevation over the main bedroom area at the opposite end to the stair rooflights, therefore providing a consistent level of natural light throughout the space.
The client was convinced by the proposed layout and converted their property accordingly.